Bellow: details from the in progress painting 'spacial/partial representation in the
red workshop'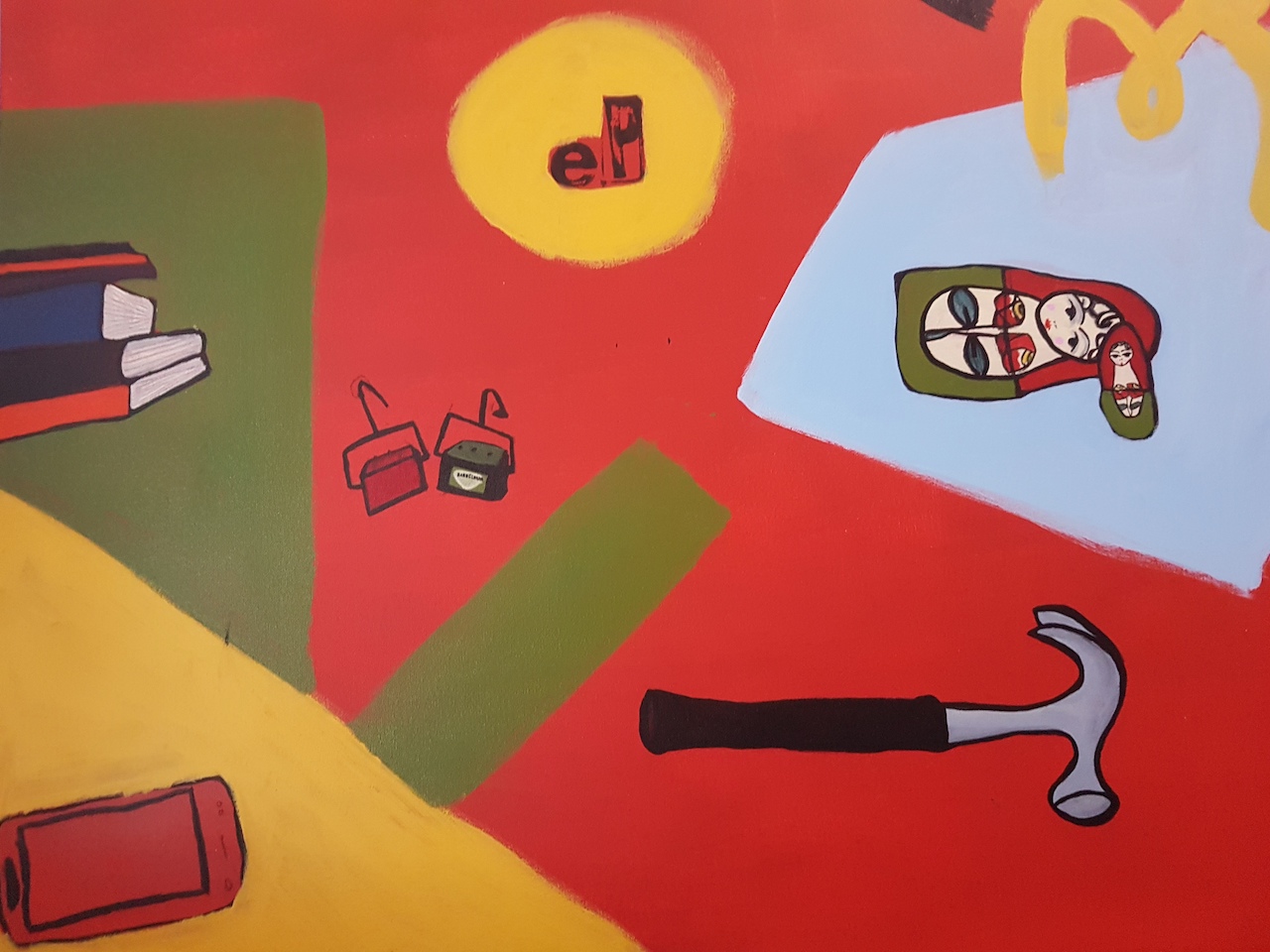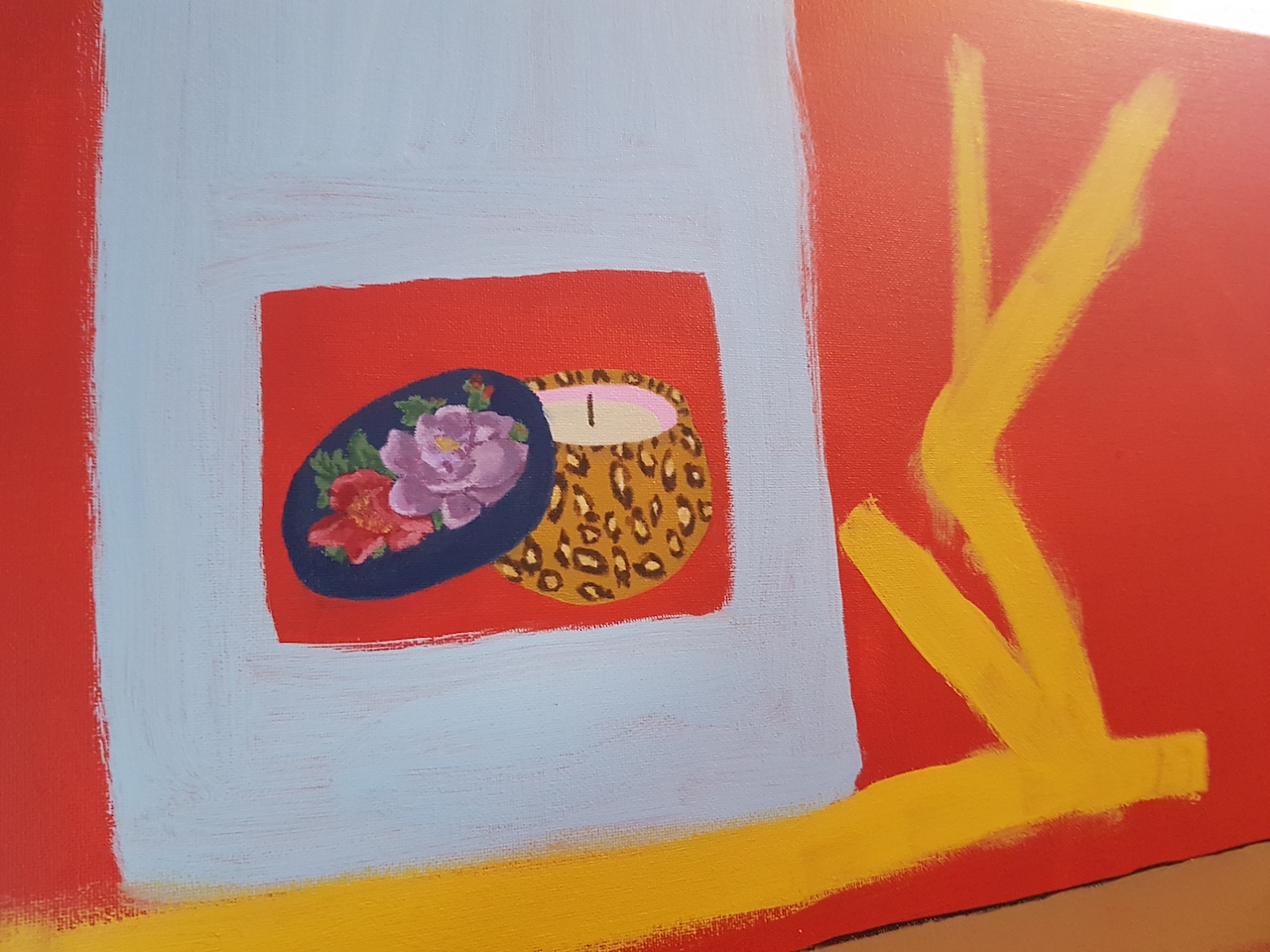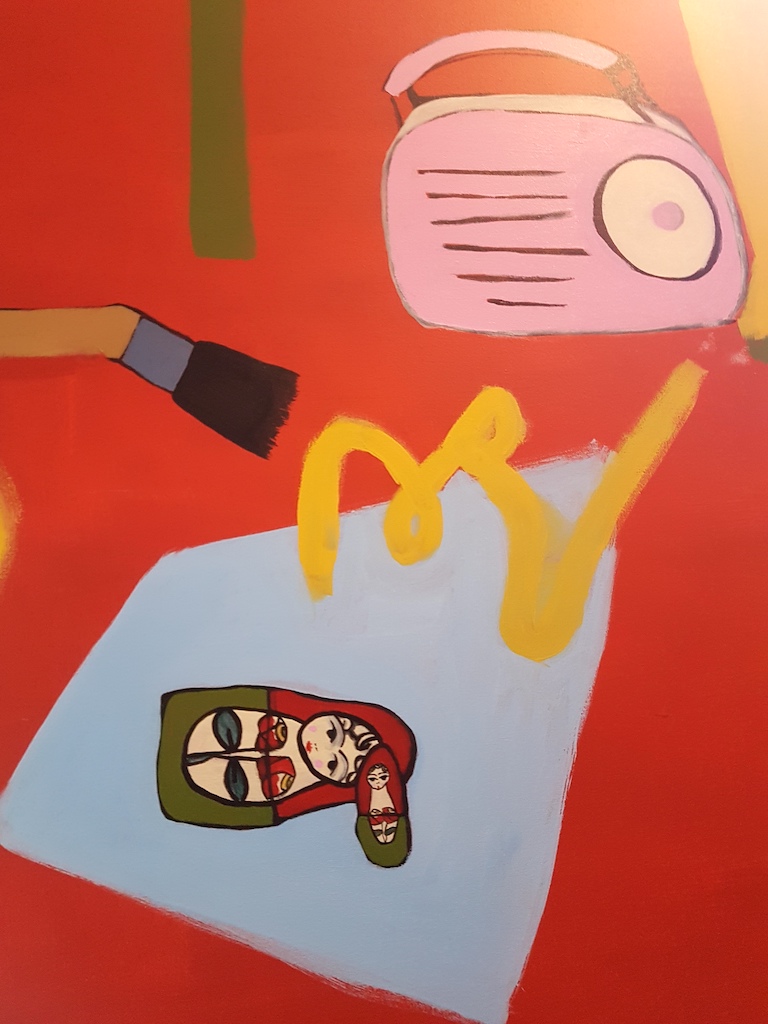 I haven't put anything here since a while.
One (me) could have believed that having a job in an Art Gallery ( Despard Gallery, Hobart) which include a lot of looking after their website ( wordpress), will encourage me to be really active on mine..
One have to believe that the french saying " Le cordonnier est toujours le plus mal chaussé ", which could be translated with the english expression: "the cobblers children are the most poorly shod", is somehow quite right.
Not that I haven't been doing much, I have been busy getting money. Like also, one must do... Sometime with my creations, especially design work, (I made this rad bed for my friend from Tas Oak wood, I am not going to share any pictures of it right here, but perhaps make up another section of my furniture design work in a near future on this website) and at the Gallery where I am learning heaps about the 'other side of the mirror' and meeting a lot of great artists and people in generally.
Nevertheless I managed to get a bit of time here and there to be in my studio.
I am sharing here some glimpses of what is happening in there.
I am also really happy to announced that I will be having a solo show at the Top Gallery in Salamanca Art Center in Hobart, Tasmania, next march.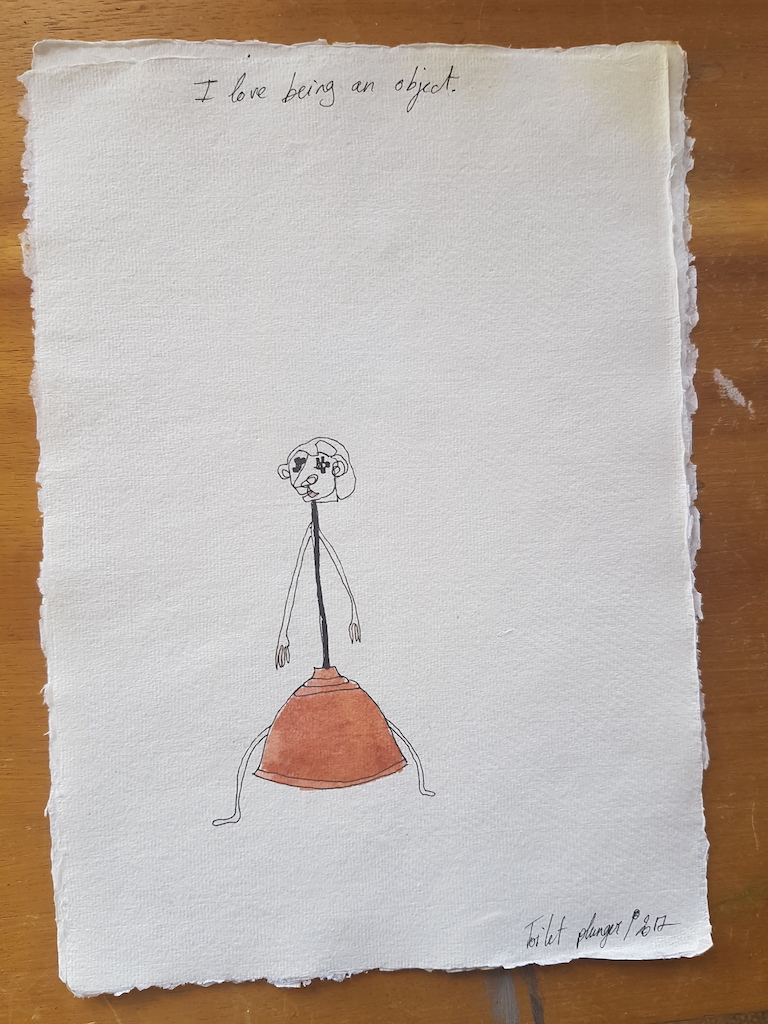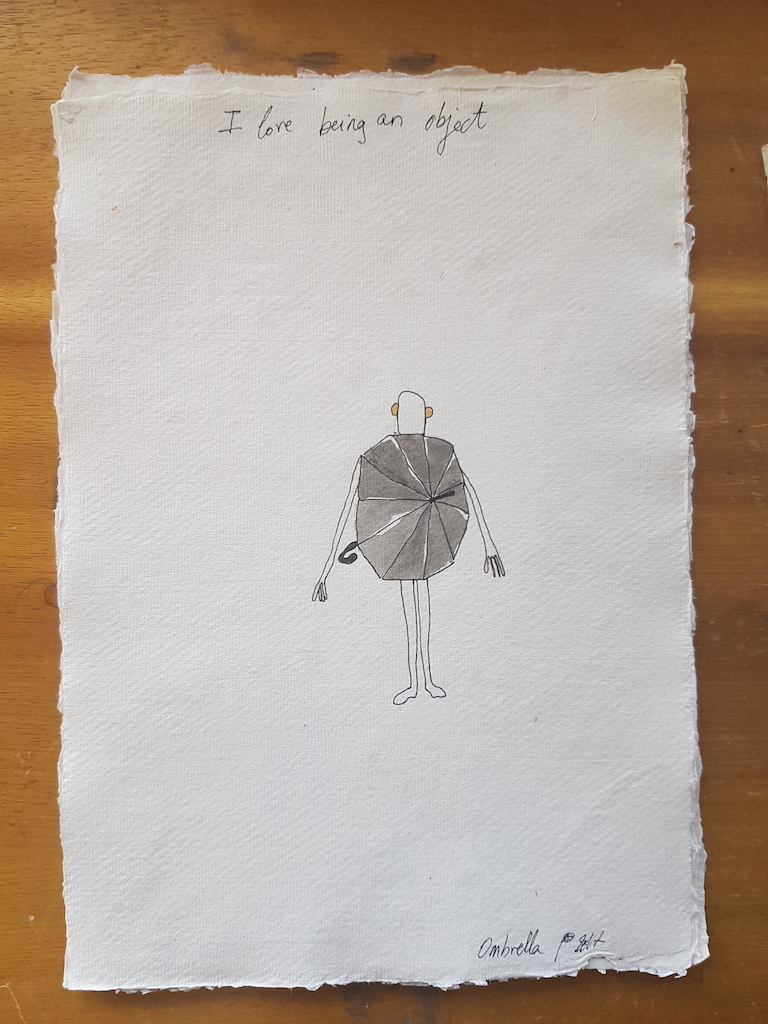 Above: few drawings from I love being an object serie, there are 12 drawings in the serie so far.